According to the four big electronics stores in Kuwait, Samsung Galaxy Note 4 will be available officially in Kuwait around 15th of October.
Check below feature specification for this new Samsung Note4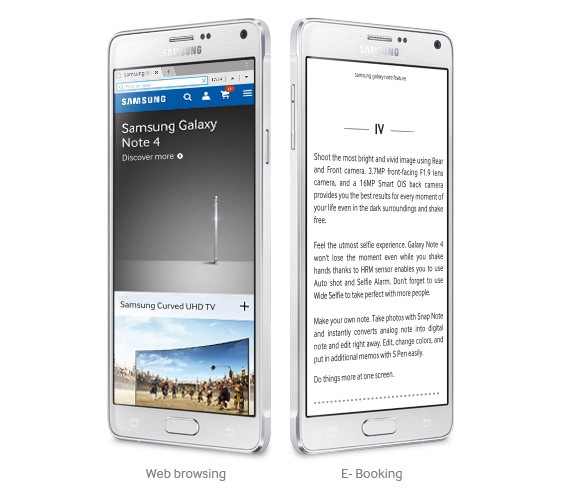 Premium Screen
(Quad HD Super AMOLED Display)
Enjoy crystal clear images beyond the limits of the human eye.
The precise colour saturation and the high contrast of 5.7" Quad HD Super AMOLED display will drive you to feel the fluent and vivid colour as if you are looking with the naked eye.
High resolution boasts tremendous viewing experience.
Truly optimised for web-browsing and e-booking.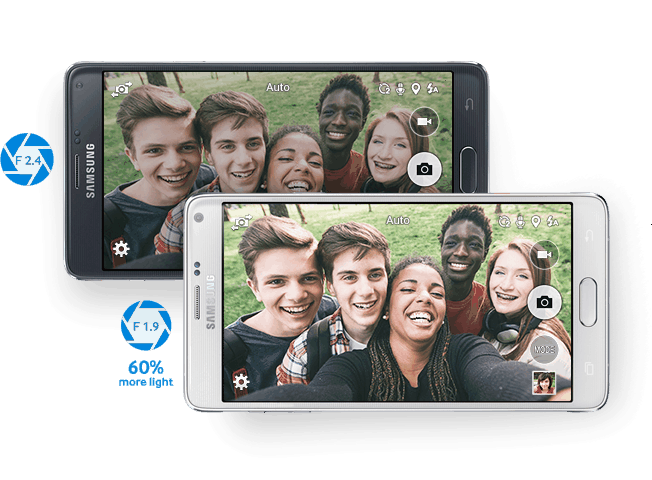 Bright and Clear images
with Advanced Camera
No worries in the dark, still capture
the best moments.
Shoot brighter and clearer images using Rear and Front camera. 3.7 MP front-facing F1.9 lens camera, and a 16 MP Smart OIS back camera provides you the best results for every moment of your life even in dark surroundings.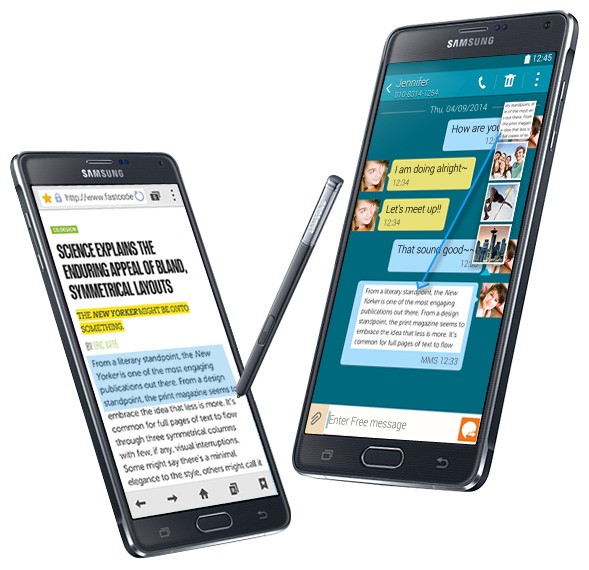 Smart Select
Freely select the text & content on any screen
With S pen, you can easily select the contents you want from any text, screen and apps. Put together what you select and share & save at once.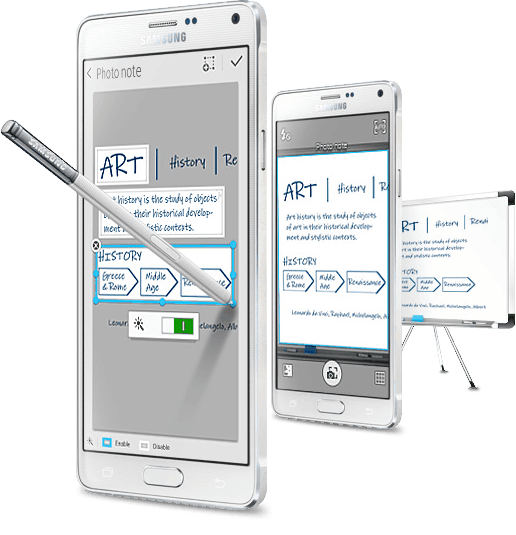 Photo Note
A new way to take notes
Make your own notes. Take photos with Photo Note and instantly convert analog to digital.
You can edit notes, change colours, and put in additional memos with S Pen easily.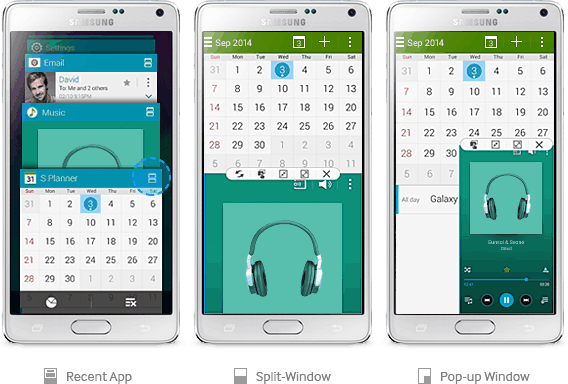 Free Flowing and Natural multitasking
Intuitive, for more convenience
Multi-window, Gain flexibility by managing multiple applications at once on a single screen using simple gestures.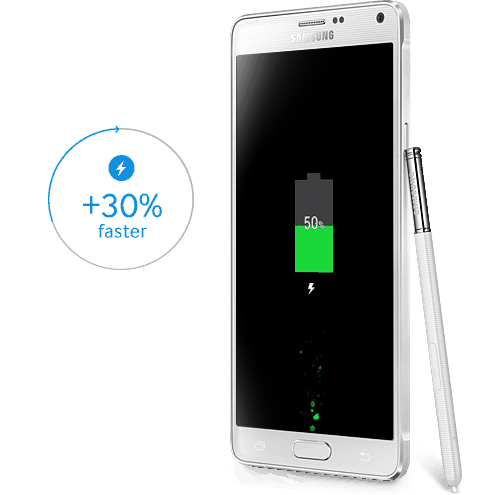 Fast charging, high capacity
Shortened recharge, lengthened use
Thanks to charging speed improvement, waiting times of Galaxy Note 4 have decreased significantly. Go from zero to 50% in around 30 minutes – usually a 55-minute process. All you have to do is plug in and get dressed after taking a relaxing shower. If you're running out of your time, use Ultra Power Saving mode.
View Specification [ HERE]
Check out the Video review
Source www.samsung.com