Deputy Director General of Laborer Recruitment Sector of Manpower Public Authority Ahmad Al-Mousa revealed that there are a total of 1,466,633 expatriate laborers, out of which 1,338,751 are men and 127,882 women, working in different fields within the private sector of Kuwait.
According to the latest statistics as of September 14, 2015 issued by Manpower Public Authority, Indians top the list of expatriate workers in Kuwait with 441,585 men and 26,805 women, totaling to 468,390; followed by Egyptians with a total of 403,378 – 386,833 men and 16,545 women.
He explained that, as per statistics of this year until Sept 15, the work permits of 22,019 expatriate workers have been cancelled as they stayed outside the country beyond the allotted period. About 27,425 work permits were cancelled as the workers have left the country permanently.
Pinoy  is on 5th rank with the total of 74,646 thousand 36,689 Men's and  37,937 women's 
Check the list below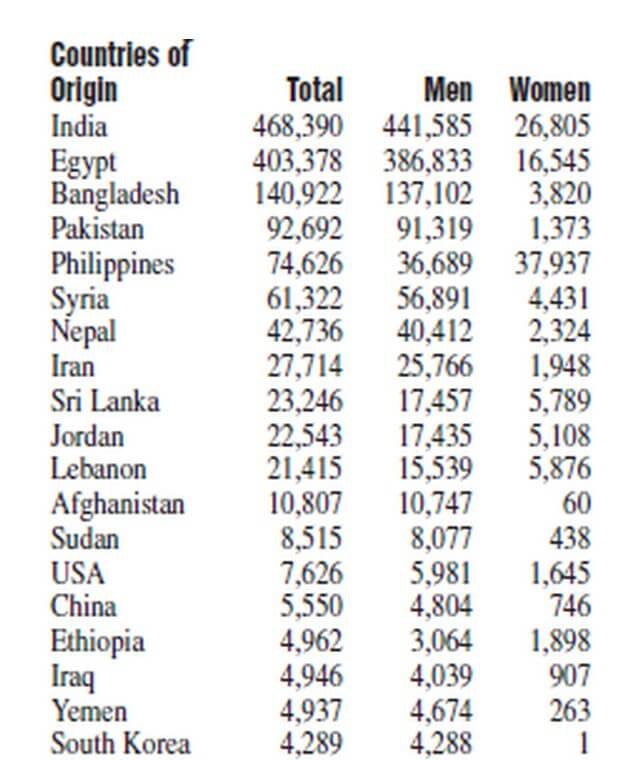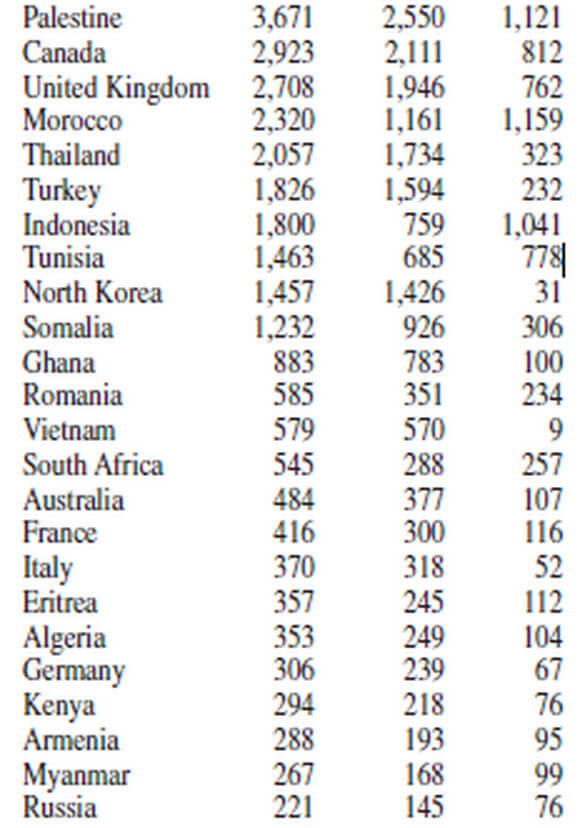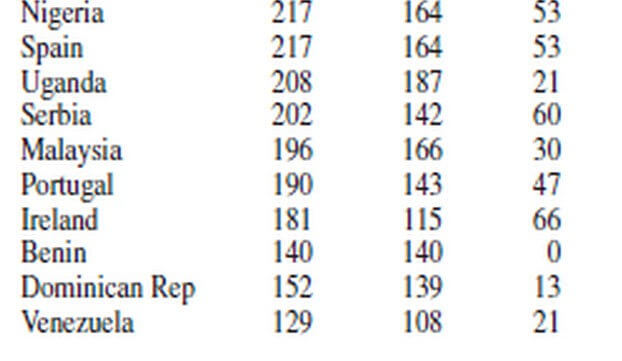 Source Arabtimesonline