Urgent Hiring!Company: Dip N Dip Restaurant Kuwait (Soon to Open 10 New Branches)
90 MALE & FEMALE
FOOD & BEVERAGES WORKERS/RESTAURANT WORKERS & BARISTA.
Salary: KD 120 + KD 25 Food Allowance
Free Accommodation & Transportation
2 Years Contract.
Dipndip Branches
Avenues I ,Avenues ll,Al-Rayya ,Menus Mall ,The,Gate Mall & Catering Service(Outdoor and Indoor Parties,Reunions etc.)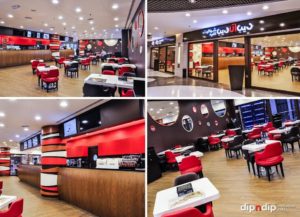 Employers Interview: After the EID Al-FITR CELEBRATION for Muslim's.(Month of JULY)
Walk-in Applicant's Only.
DAVAO CITY MAIN OFFICE:
6th FLOOR METROLIFESTYLE COMPLEX BUILDING F.TORRES ST
Tel:(082)3008391
Mobile:(0919)9963187
Movile:(0917)8849996
Look For:Ms.Lendsy,Ms. Rashiel ,Mr John
MANILA BRANCH OFFICE:
214-301 GEDISCO BUILDING MABINI ST Cor PEDRO GIL ERMITA MANILA.
Tel:(02) 310 5214-Manila Office
Mobile:(0917)6330824
Mobile:(0998)5607552
Look for Mr.Wilfred Ms Melly Ms Laarni
GENERAL SANTOS CITY BRANCH OFFICE
#66 G/F Door D, Patridge Building J. Catolico Avenue,oposite of Robinson Gensan.
Mobile:09061361311
Look for Ms. Radsma Daud ,Noor ,Marry Anne
CAGAYAN DE ORO CITY BRANCH OFFICE
Located at Door 1, Rodisa building fernandez velez street cgayan de oro city.
[email protected]
[email protected]
Visit our website: www.akananmanpower.com
No Fees To Be Collected Beware Of Illegal Recruiters!
WEBSITE NOTES :
Please be advised that Pilipino Sa Kuwait is not an agency. We have collected the information by visiting the official pages of a company.
We are just sharing the post to help our fellow Kababayan Who Needs Jobs