A Filipino was believed to have committed suicide when he was found dead inside the toilet of a Kuwait police station. However, his family thinks otherwise.
Rosnel Munting Hendy's body was found inside the toilet of the Abdullah Al Salem Police Station, its photo of which became viral on Facebook. His death has been declared a suicide.
His cousin, Rolly, said Hendy's family had doubts that he committed suicide.
RELATED STORY Pinoy Commits Suicide by hanging himself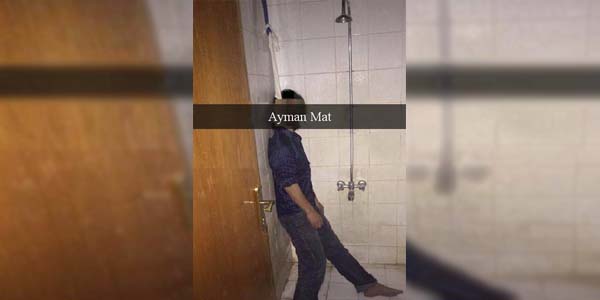 The 36-year-old Hendy hailed from Palawan and worked in a coffee shop. He was arrested on August 6 for expiration of his visa, and his employer sued him for running away.
His family called on the embassy to investigate the incident. The embassy is still waiting for the forensics report from authorities.
Consul General Atty. Raul Dado said they will be meeting with the chief of investigation so that the embassy lawyers can examine the angles of possible homicide.
Via :ABS CBN