Dreams! Yes, so many of them. We dreamed of a better life and future. We dreamed about having a beautiful house, a nice car, a beautiful and loving wife and  handsome and beautiful kids along the way, stable work after school and the list of our dreams could go on.
Oftentimes along our journey, which we called Life, we encounter ups and downs. We think of ways to better our way of living and in return will have an after effect towards others. Sacrifices has to be made. Decisions here and there. Wise thinking sometimes is the name of the game.
Me and my wife started basically from nothing. I am a Nurse without a job and my wife to be at that time was employed at the International airport in Manila. We got married and eventually settled in the province. I tried farming with both rice and corn. But i guess my body wasn't built with the gruelling demand of farming. Without a job we have to rely at times with both of our parents. I started to peddle passengers using my tricycle which i got from a loan. Our life is not that hard compared to others but eventually we had our first child after six long years so we need to have a better financial situation. So i volunteered at our District hospital for a few  years and eventually was taken in as a permanent employee. In between i have to juggle with my passengers and my work and would still tend at times with our small farm.
So, to cut the story short, one fine day in the year of our Lord 2003, i was drinking coffee when suddenly the newspaper boy dropby at our place and handed me my paper. Suddenly something caught my eye. An ad from MOH Kuwait wanting some nurses. Eventually i processed my papers and was taken in by the agency after passing various exams.
That time our second child was already eight months. I told my wife, can I do it? Can you do it? Eventually we said, " Yes we can " ! So here i went overseas.
We have to make sacrifices, big sacrifices, for us to have a brighter future. Say, time, which essentially is the most important thing, the time that i miss while our kids are growing, the times when they want me besides them, the time that i should be there beside them when they are sick, the time that i should have spend with them during their formal years, the time they went to the stage to receive some award from school and the list could go on. My being absent physically with my family brings boredom and at times depression. Not only me but other overseas workers do so. We do have problems here too. But all things would be easy with God along the way. Just put your trust in Him always.
These days, computer and internet age, we got to talk and chat daily. We have three beautiful kids now!
Life overseas is not at ALL a bed full of roses. Torns are scattered along the way. Be careful when treading these roads.
Life as they say goes on and on and whatever you sow you reap it. Working overseas is hard and  not that easy.
We have various reasons why we need to go abroad and work. For me the obvious thing about it is this, MY FAMILY, i have to take care of my family. My family is my everything.
So, if anybody wants to work overseas you must be determined and willing to make various sacrifices. Be mentally, physically and emotionally prepared. Resist temptations and above all else do not forget from where you came from. God gave all these things to you and it is only temporary. Stay grounded, be humble and meek.
The work is not over. One day i will be with my Family fulltime but in the meantime i have to be here, abroad, in order for my Family to have a brighter future. I AM AN OFW AND I AM PROUD TO BE ONE!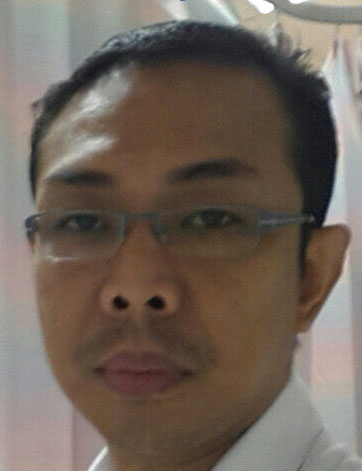 Submitted By : Denciong Ilokano
Submit Your Story Check Here