Dear Friends and fellow Expats,
Catherine Anastacio needs your help.
If you have not been on holiday or haven't had a tattoo done these past 6 months, not taking hypertensive or diabetic meds, haven't gone on any major surgery, we have a fellow Filipina fighting for her life because of Lupus in Farwaniya Hospital ICU bed #11.
She needs blood donations. Please, if you can, donate blood to the Kuwait Blood Bank in Jabriya. Please tell them it's for:
KATHERINE MANJOBA
Hospital no. 847095
ICU bed no#11
Farwaniya Hospital
GOD Bless You All.
Blood Bank Timing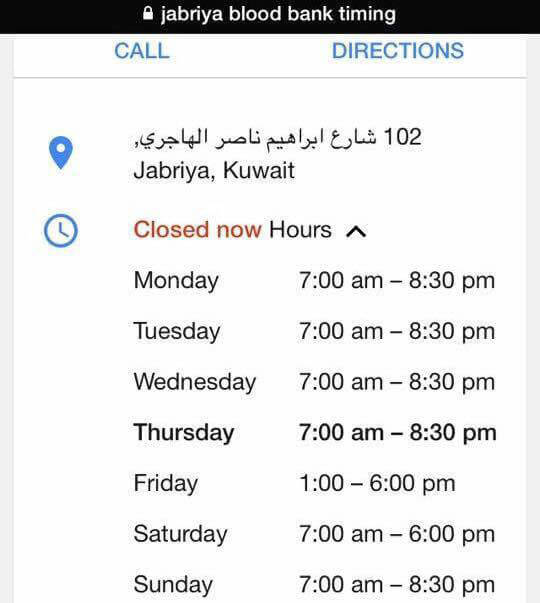 PLEASE ADD HER IN YOUR PRAYERS
Source (s)