In celebration of India's 75th Independence Day on 15 August, LuLu Hypermarket held a week-long 'India Utsav' promotion at all its outlets in Kuwait.
The 'India Utsav' (India Festival), which was organized from 11 to 17 August, was inaugurated at the hypermarket's Al-Rai outlet on 12 August by Indian Ambassador to Kuwait, H.E. Sibi George, in the presence of top management of LuLu Hypermarket in Kuwait.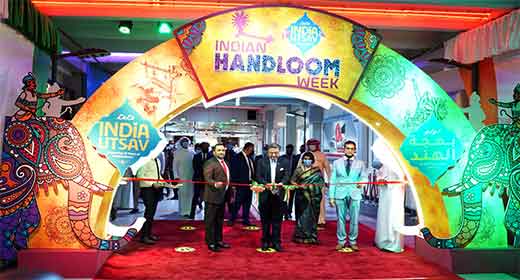 A major highlight of the promotion was a special 'Indian Handloom-Week' exhibition that showcased the best of handloom products from across the country, including sarees, churidars, kurtas, stoles, dhotis, sherwanis, and an array of other colorful handloom products.
Following inauguration of the seven-day exhibition, the Indian Ambassador toured the various handloom stalls erected at the hypermarket and admired the exquisite artistry of the hand-woven products on display. He praised LuLu Hypermarket's initiative in organizing the Handloom-Week exhibition, which provided citizens and expatriates in Kuwait an opportunity to acquaint themselves with the rich tradition of hand-weaving in India.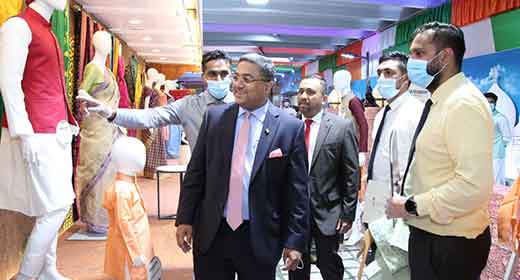 The week-long 'India Utsav' also featured special offers on a range of high-quality branded products from India in various categories, including groceries, fruits and vegetables as well as non-food items such as garments, electronics and toys.
During the festival, hot food counters at the hypermarket presented popular Indian snacks and foods, while colorful fruit and vegetable displays, and large cutouts and images exhibited major Indian monuments and venues that added to the lure of the India Utsav celebrations.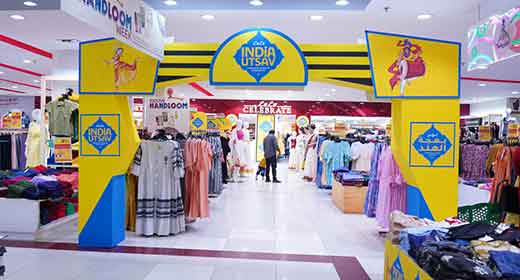 The India Utsav promotion is an extension of LuLu Hypermarket's ongoing involvement in promoting the wide range and variety of Indian products in Kuwait. It is also part of the hypermarket's commitment to provide shoppers in the country with the best that the world has to offer at attractive and affordable prices.