Kuwaiti officials have arrested a female employer who tortured her Filipina maid for three years. She is detained at the Umm Al Haiman Police Station, according to the lawyer of OFW "Almira" (not her real name).
Almira is happy with the progress of her case.
Almira arrived in Kuwait in December 9, 2011. Since then, her employer continuously tortured her until she managed to escape in June 20, 2015.
Her therapy, both physical and mental, continues, assisted by the Embassy of the Philippines in Kuwait.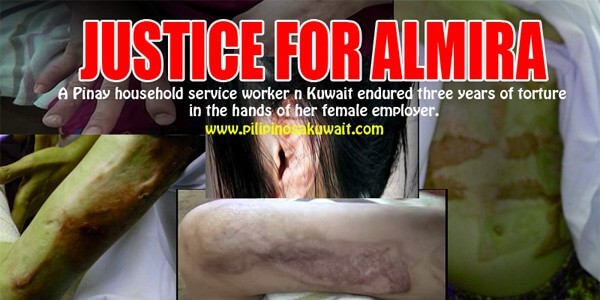 See Almira Story  : Filipina Maid Suffers Three Years Torture By Sponsor
See Almira Update : Employer who tortured, ironed OFW faces homicide charge
Source : Abs-Cbn