Everyone should respect the fasting hours during this month of Ramadan.
In the reports of Arabtimes The Director General of Public Relations and Security Information, Brigadier-General Al-Kandari stated that his team will be on constant vigil during the holy month of Ramadan to implement the law to prohibit those who do not respect the feeling of fasting or values and customs associated with this holy month.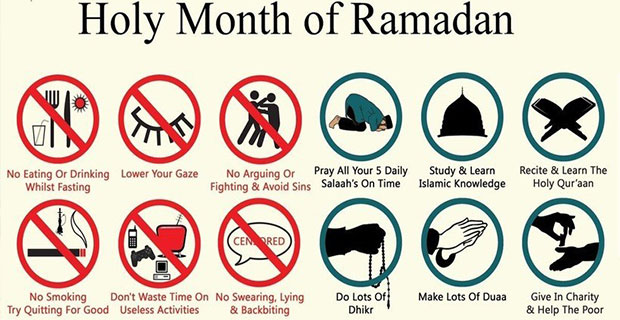 According to the Law No. (44/1968) prohibits eating in public places during fasting hours hence the punishment for eating in public during fasting hours is imprisonment for a period not exceeding one month and a fine not exceeding one hundred dinars or one of these penalties.
Sources also said that various campaigns on social media has been posted to educate citizens and residents to eliminate begging who exploit people in the name of religion and earn money in illegal ways.
Citizens and residents hereby instructed to call emergency number 112 and report negative incidents.
At the end of his statement, Brigadier General Al-Kandari appealed to the parents to take responsibility for the care, guidance, and guidance of the children by observing proper behaviors and adherence to public morals.