Farwaniya governorate has dropped infections during the last 10 days compared with other areas in Kuwait. Possible that the isolation will be lifted in the coming days as per local news reports.
Kuwait prepares to move to the third stage of the plan, which includes raising the operational percentage in government departments and private sector to 50 % and also opening up of hotels, resorts, social care home visits as well as restarting taxi service with only one passenger, all curfew areas are expected to be lifted.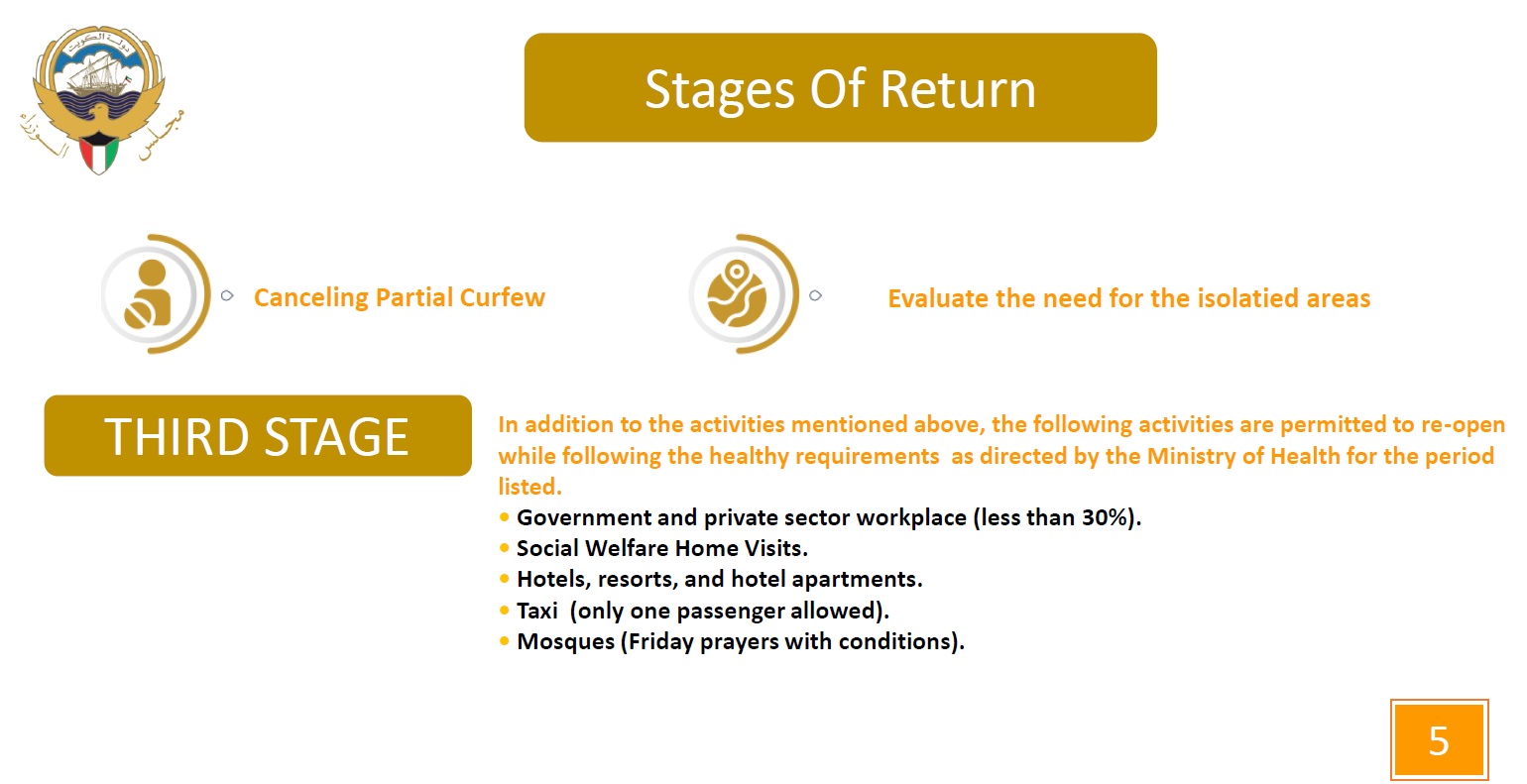 The daily figures of corona infections especially in terms of the decrease in the number of those receiving treatment in intensive care, in addition to the fact that the residential area of Farwaniya subject to total isolation was not included in the list of the highest residential areas to register infection for more than 10 days.
There has been a continuous assessment of the health conditions to resolve the date of the transition to the third stage is expected to be on July 21, that is after three weeks have passed since the second stage that started on June 30 which was delayed for a week which was supposed to be on June 21.
So far the transition from the second to the third stage was shifted without delay with the improvement of the basic health standards for the transition between the stages, whether with regard to the scale of transmission (R0), or the stability in numbers of infections which is parallel to the low percentage of the household.