Below are the steps on how you get Coronavirus Vaccine in Kuwait.
1 .Visit https://www.moh.gov.kw/
2 . Click COVID-19 Vaccine Pre-Registration

Fill up the required information 
1. Civil ID No
2. Civil ID Serial  No (Located behind  your Civil ID)
3. Passport No
4. Mobile No
5. Email ID
6. Education Qualifications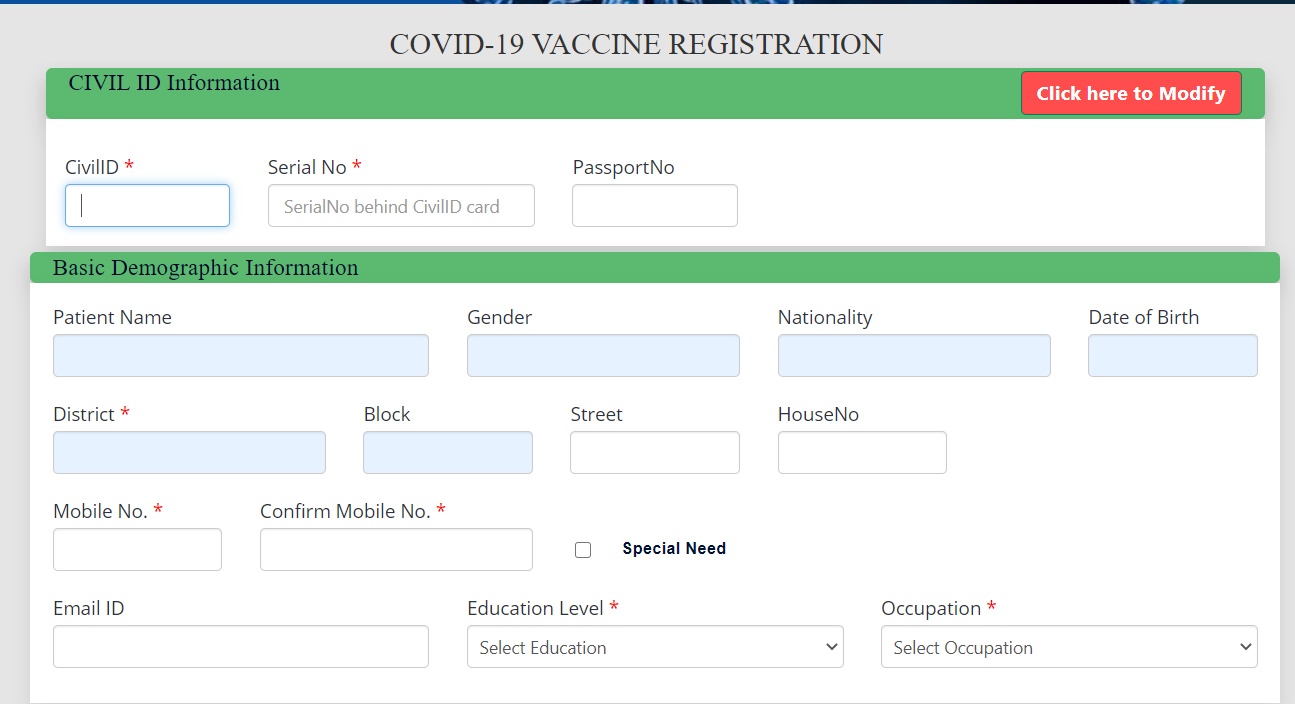 Make sure the check if you have medical records that show on the list on check the special needs if any. Once done then click "SUBMIT"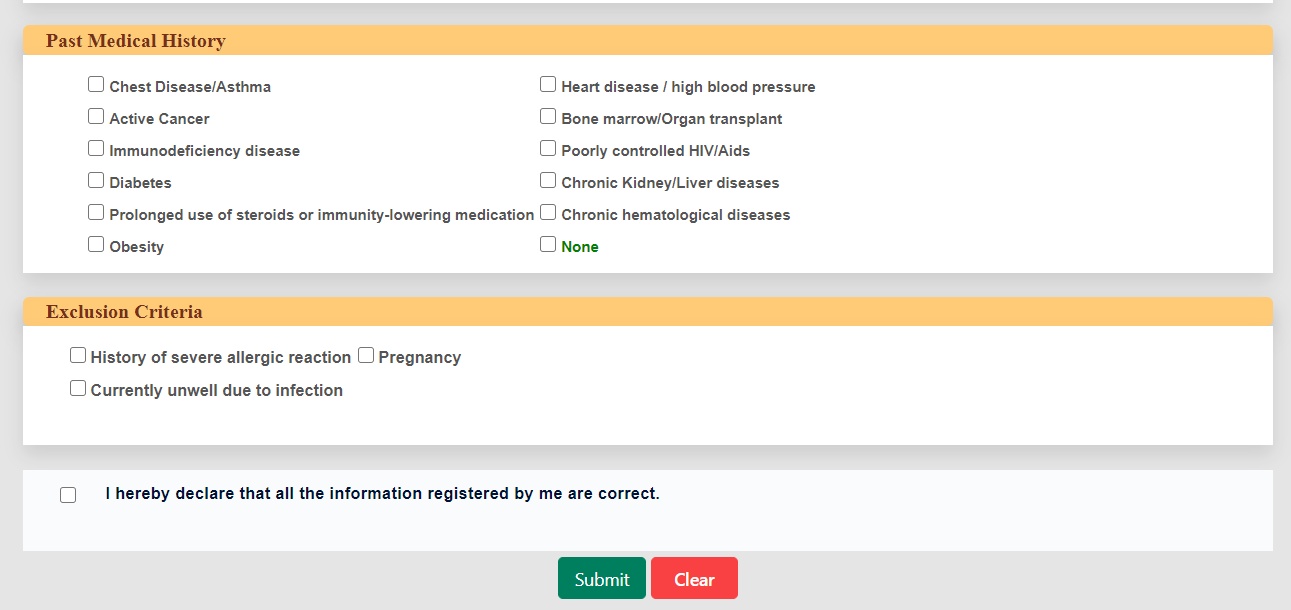 You will receive confirmation and you will be notified with a text message about the date and place.
See below video