As part of its social responsibility to the community, LuLu Hypermarket organized a Breast CAncer Awareness Campaign at their Al Rai outlet on 16 November. The campaign, which was held in association with the Indian Doctors Forum (IDF), aimed to raise public awareness about breast cancer and support patients in need.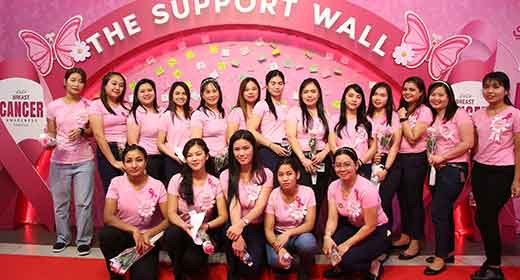 The compassionate initiative garnered significant attention and participation from the community.The top management of LuLu Hypermarket played an active role in supporting the campaign, and donated a significant amount to aid breast cancer patients, providing them with the necessary support and resources in their battle against this formidable disease.
Distinguished cancer specialists facilitated an awareness seminar on breast cancer during the event, drawing a large crowd of women, including individuals who were directly affected by this condition. Over 10 specialized doctors participated in the campaign, ensuring that attendees received comprehensive information regarding breast cancer risks, early detection, and preventive measures.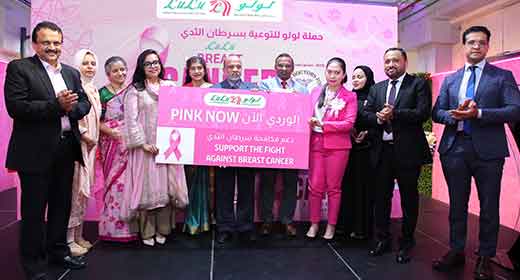 In a further inspiring and heartfelt gesture, LuLu Hypermarket's entire female staff actively participated in the campaign. Staff members, who had been affected by breast cancer, shared their personal experiences during the session.
As part of the campaign, LuLu Hypermarket also set up a pink colored 'Support Wall', where shoppers were encouraged to write messages of support, or share their own experiences of breast cancer, and stick the message on the wall in an expression of solidarity with breast cancer patients in the community.
LuLu Hypermarket's breast cancer awareness campaign created a platform for raising awareness and educating the public through accurate medical information from the IDF doctors, and provided support for individuals impacted by breast cancer. By actively engaging customers and the community, the event not only provided valuable information but also brought a sense of empowerment to those affected by this disease.