A Filipino housemaid allegedly ended her life by hanging herself with a rope tied to the ceiling of her room inside the sponsor's house in Riqqa, reports Al-Rai daily.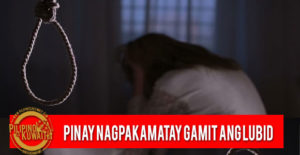 The corpse was found by the female sponsor of the victim dangling from the rope in her room. The sponsor told police when she felt the absence of the maid for a long time; she went looking for her and saw her dangling with a rope around her neck.
Meanwhile, an unidentified Ethiopian housemaid allegedly attempted to end her life by hitting her head violently on the wall inside her sponsor's house, reports Al-Qabas daily.
It has been reported the housemaid became hysterical after receiving news on the death of her mother. She has been referred to the Sabah Hospital with deep cut on her forehead -via Arabtimes