JUST IN – President Rodrigo Duterte formally ordered the total lift of deployment ban in the sending of Filipino workers to Kuwait.
"Upon the recommendation of Special Envoy to Kuwait Abdullah Mama-o, President Rodrigo RoaDuterte tonight instructed Secretary Silvestre Bello to totally lift the ban on the deployment of Filipino workers to Kuwait," says Harry Roque, Presidential spokesperson.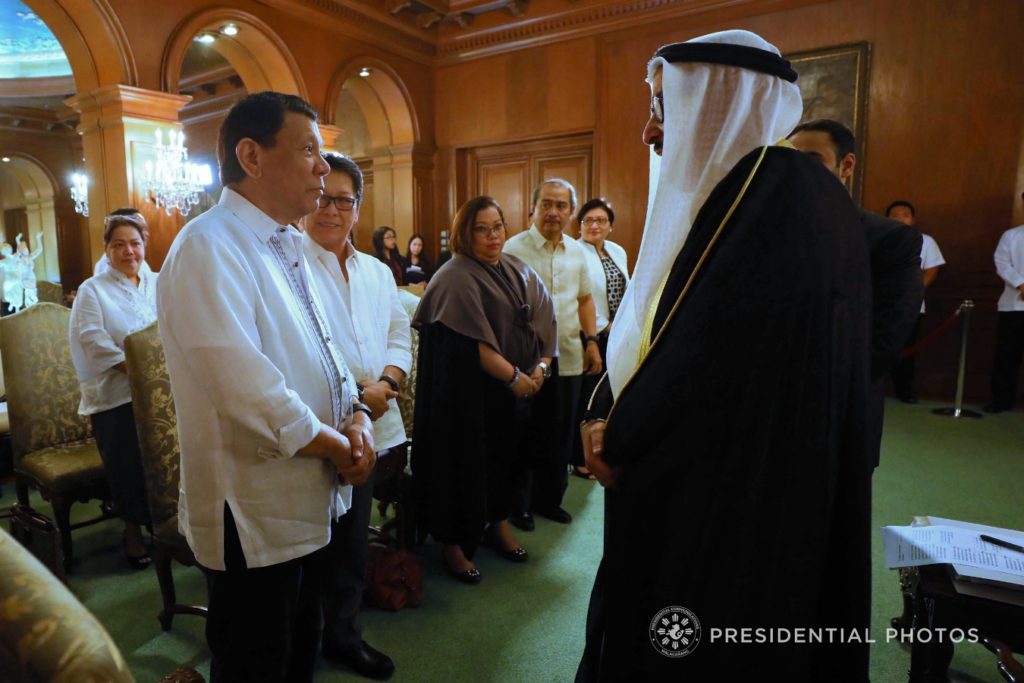 On Tuesday, it can be recalled that Roque announced the partial lifting of deployment ban which is effective for skilled and semi-skilled workers. The lifting of the ban came after the agreement of both countries was signed.
February, this year, President Duterte announced a total deployment ban of Filipino workers to Kuwait following the series of abuses and death of Filipinos in the country.
Joanna Demafelis, the dead OFW which was found inside the freezer, triggered the decision which became effective for months.
Last Saturday, Roque also said in an interview that the relationship of both countries, Philippines and Kuwait, has become normal again even after the recent incident involving the 'rescue operation' of the staffs of Philippine Embassy in Kuwait.