Just recently, the Government of the Philippines lifted the deployment ban for the sending of Filipino workers to Kuwait. This is after the signing of an agreement that protects the welfare of Filipino workers in Kuwait. But why do some Filipino workers in Kuwait still experience maltreatment from their employers?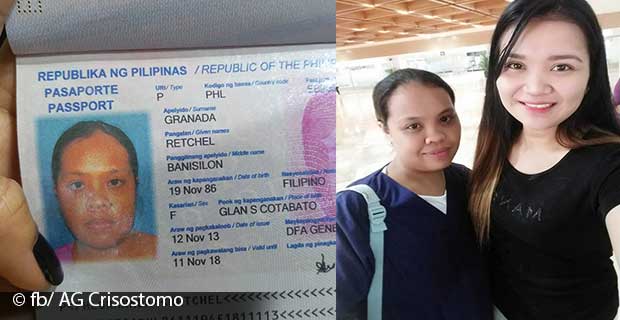 A certain AG Manzano Crisostomo posted in her social media account about an incident which is quite alarming especially with the agreement already signed by Philippines and Kuwait.
According to Crisostomo, she met a fellow Filipina in a shuttle bus going to the plane. The woman instantly got her attention because she continuously cried and still wearing sleepers and uniform.
She took courage to ask the woman why she was crying.
The woman, identified as Retchel Granada, 32-years-old, was sent to the airport by her employers without her knowledge. She didn't even get the chance to change clothes and only wears slippers on her flight back to the Philippines.
Additionally, she was not able to bring any of her things and do not have money. According to Granada, she worked for one year and eight months as a domestic helper to her employers who were Kuwaiti nationals.
Crisostomo did not hesitate to help the poor OFW. She asked the crew of the Kuwait Airlines for some help and also asked each passenger for financial help for Granada.
They were able to acquire P10,000 from the airline crew and passengers.
All her things were left in her employer's residence and her salary was also not given to her.
Crisostomo hopes that Granada will receive help from the government.
Her kind deeds eventually got the attention of the public. Crisostomo's post already has 9,975 shares and 8,700 reactions.
See video :