Philippine Embassy Kuwait Facebook has been released a Public Advisory for all OFW in Kuwait just today. Kindly read properly.
Advisory on All Filipinos In Kuwait 
In the view of the recent developments in the Middle East Filipinos in Kuwait are assured that the Philippine government is prepared to repatriate any Filipino who may be affected or displaced by the ongoing crisis.
Affected Filipinos requesting repatriation or any other form of assistant may contact the Assistance to Nationals Unit ( ATNU) of the Philippine Embassy in Kuwait through any of the following:
Contact Numbers: +965 6500026012, -965 98005115 ( Available in Viber and Whatsapp )
Social Media: Facebook.com/PHinKuwait,twitter.com/PHinKuwait
Filipinos in Kuwait are advised to remain vigilant, exercise caution, and maintain situational awareness at all times
See advisory below :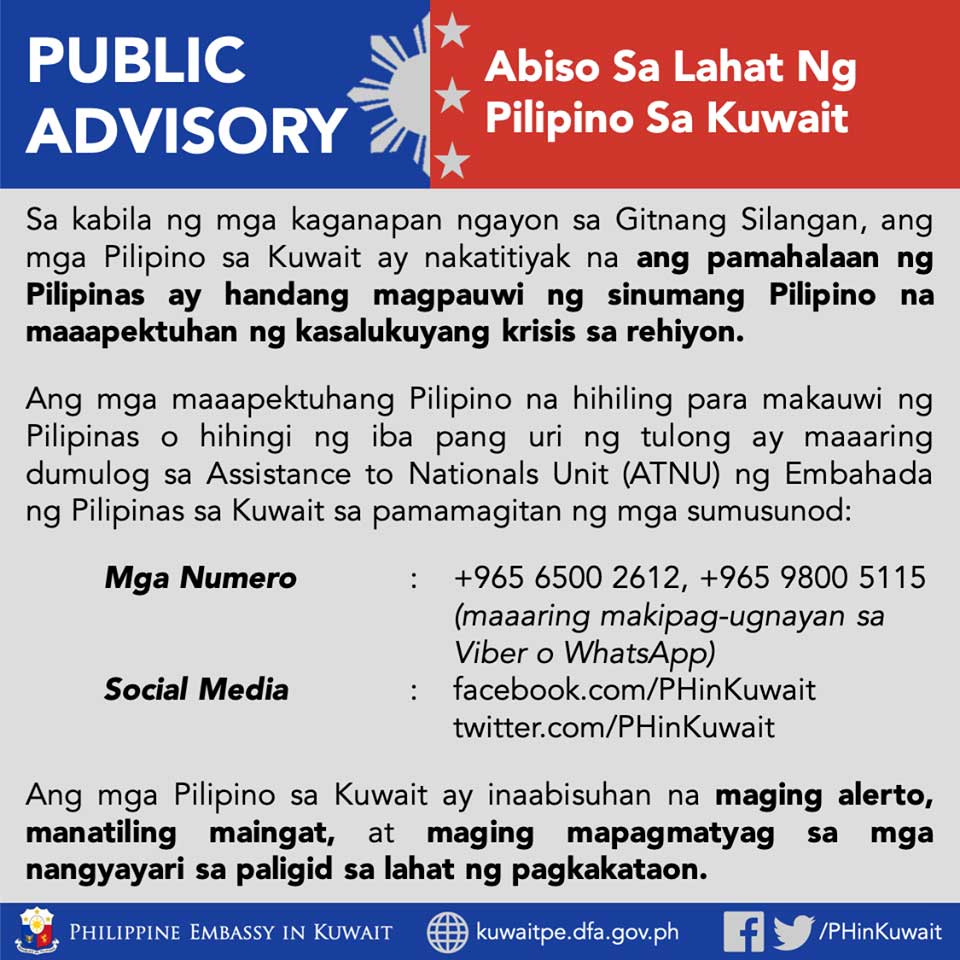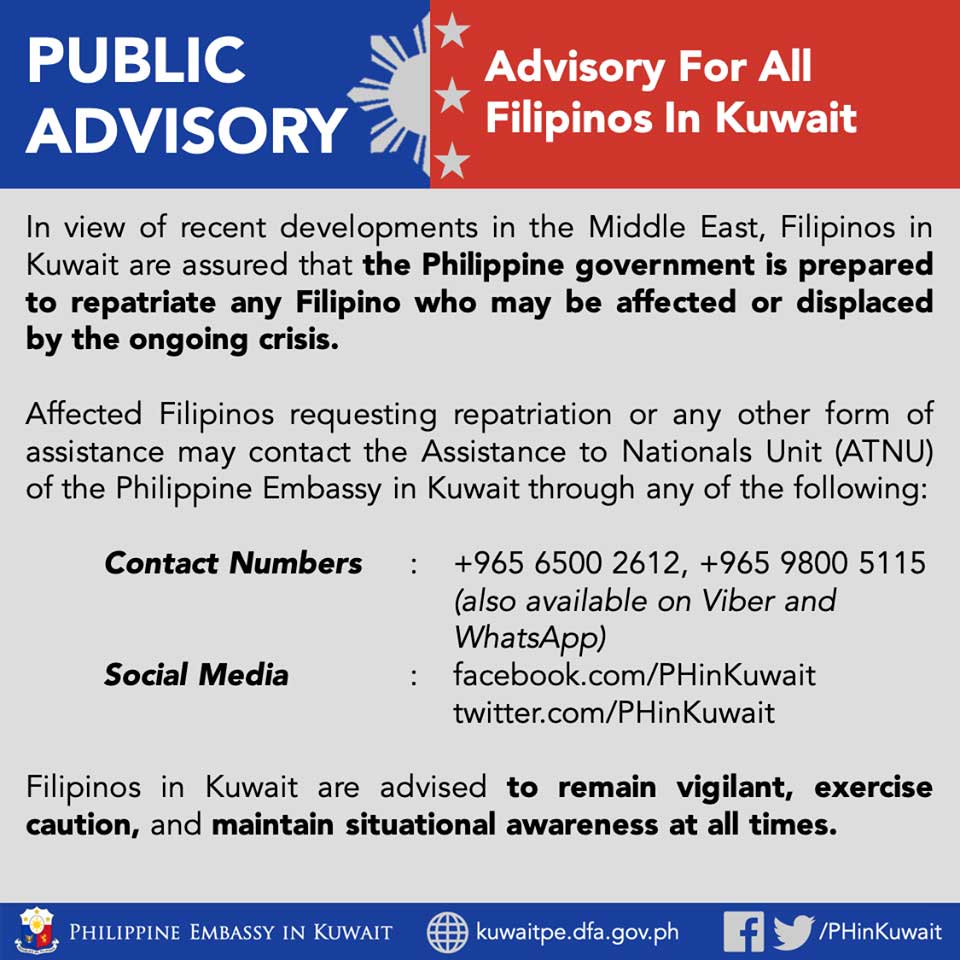 Source PHinKuwait