LuLu Hypermarket, acknowledged as one of the world's most powerful retailers, and by far the largest retailer in the region, is holding a week-long food festival, 'LuLu Food Fiesta 2021', at all its outlets in Kuwait.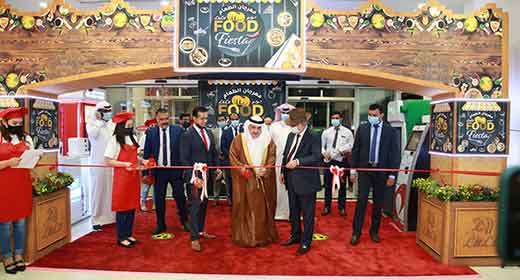 The food fiesta, which runs from Wednesday, 22 September to Tuesday, 28 September, is an annual celebration of the best of foods from around the world. The event was inaugurated on 22 September at the Fahaheel branch of the hypermarket, by Eng. Faisal Saud Al-Hasawi, General Manager and Chairman of the Board of Directors of the Public Authority for Agriculture Affairs and Fish Resources, in strict adherence to all COVID-19 health protocols and best practices.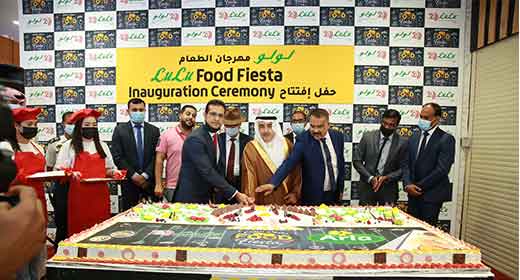 The resplendent inauguration of the festival featured an array of street-food stalls, food-sampling counters, live-cooking stands, alluring traditional-style grocery stores, and large food-related cut-outs and decorations that added to the food fiesta atmosphere.
The seven-day-long fiesta presents shoppers with amazing offers on a wide range of products across all categories, including groceries, fresh and frozen foods, meat and fish, as well as non-food items, beauty products, electronics, and white goods such as refrigerators and air conditioners. Special discounts are also being offered on a large variety of top food brands.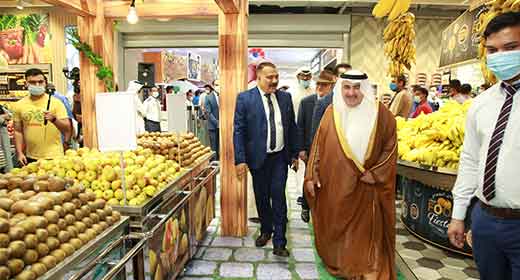 A special attraction during 'Food Fiesta 2021' is the 'End-of-Season' sale, which offers buyers super-discounts ranging from 25 percent to as much as 75 percent off on prices for an assortment of products in fashion, footwear, ladies handbags, baby-accessories and eyewear. Due to the rush for products at these highly discounted prices, the End-of-Season sale has been extended from 15 September to 12 October, so shoppers can buy these incredible value-items at their leisure.
The Food Fiesta 2021, which celebrates the foods and cuisines of countries worldwide, is symbolic of the hypermarket's values of providing shoppers with the best of world products at amazingly competitive prices.